Check in to luxury and experience. Our adults only concept creates a space for unique moments and private experiences. The concept of this lifestyle holiday recreation is an effort to satisfy the customer demand in the hospitality industry and discover an alternative retreat experience. An adult only hotel offers a chilled out atmosphere where guests meet new friends, can enjoy grown up company and a quality range of cuisine and entertainment. Moreover, the hotel is ideal for romantic getaways and provides the maximum level of comfort and great service.
History
The building of our hotel has been standing here since the early sixties, where it was a retreat house for the monks. Later on, it was converted into a hotel with three floors. It was then that Angelo Vella eyed the hotel, who decided to buy it, add one more floor, making it a four storey hotel. Following this acquirement Angelo Catering Ltd. was set up in 1976 by Mr Vella himself and this was the start of Seaview Hotel; a four storey hotel, with 49 rooms with a 3* ranking on the front of Bugibba.
The hospitality business ran in the family, and it was then that the young and ambitious Isaac Vella, Angelo's son wanted to make Seaview Hotel his. In the early 90's Isaac Vella bought Seaview Hotel and made it the talk of the town. By the pool on the ground floor of the building lots of memories made, for the people that used to attend their BBQ's and karaoke nights. There wasn't a day when the hotel pool bar was not full. At that time the hotel's facilities were limited to the outdoor pool, 1 restaurant and 2 bars.
Following years of operation, Mr Isaac Vella wanted to expand his business, so a decision was taken to stop operating in October 2016. The Seaview Hotel was demolished and rebuilt in just 9 months in 2019. In July 2021 following a multimillion investment Seaview Hotel opened its doors once again. This time, bigger and better. A modern hotel with 180 rooms, featuring 2 pools, 4 restaurants, 2 bars, a wellness area, and a new concept, being adults only. The hotel opened with a rating of 4* by the Malta Tourism Authority, but in just a few months of operating it was granted the 4* Superior Status by the end of 2021.
We look forward to welcoming you to our home away from home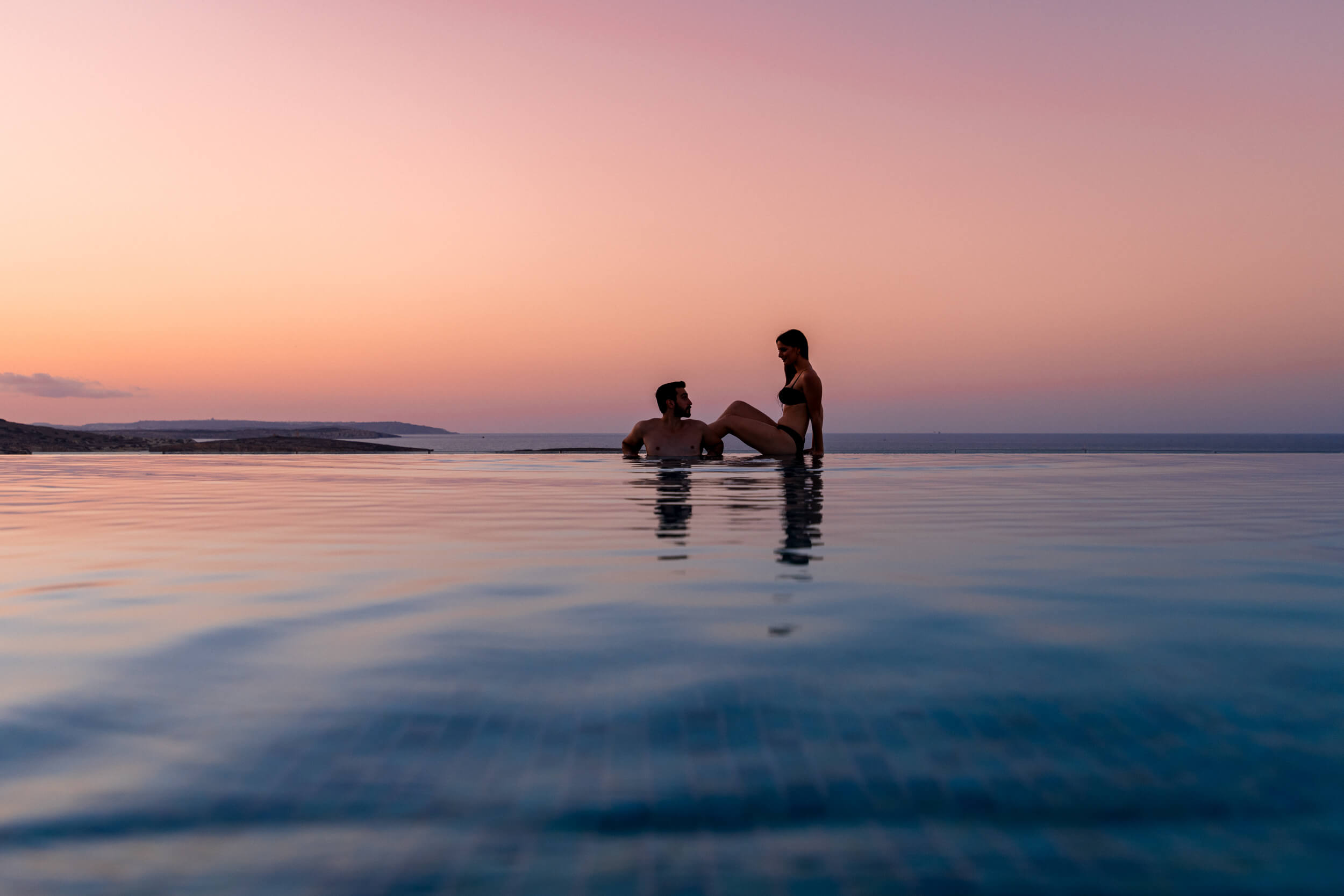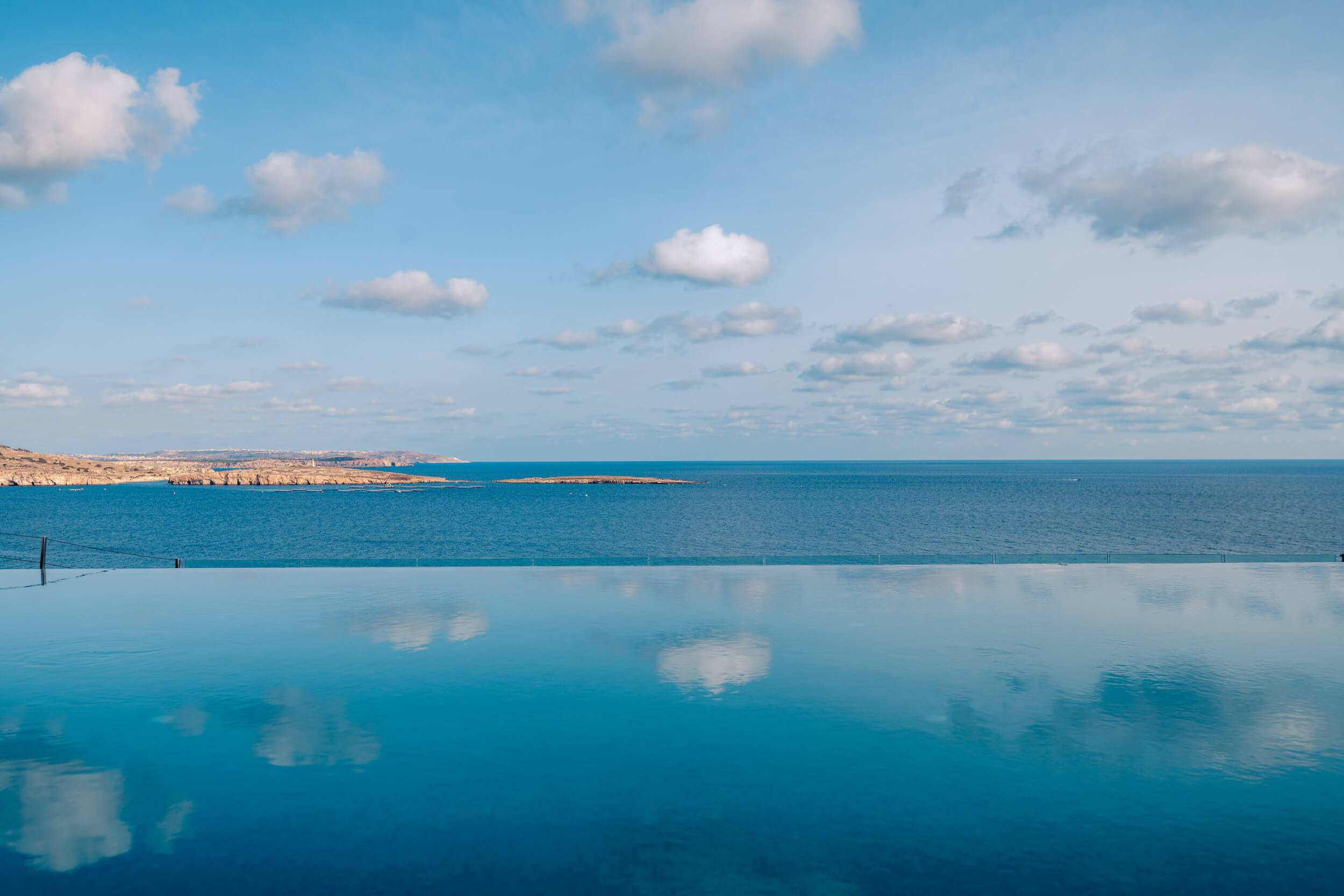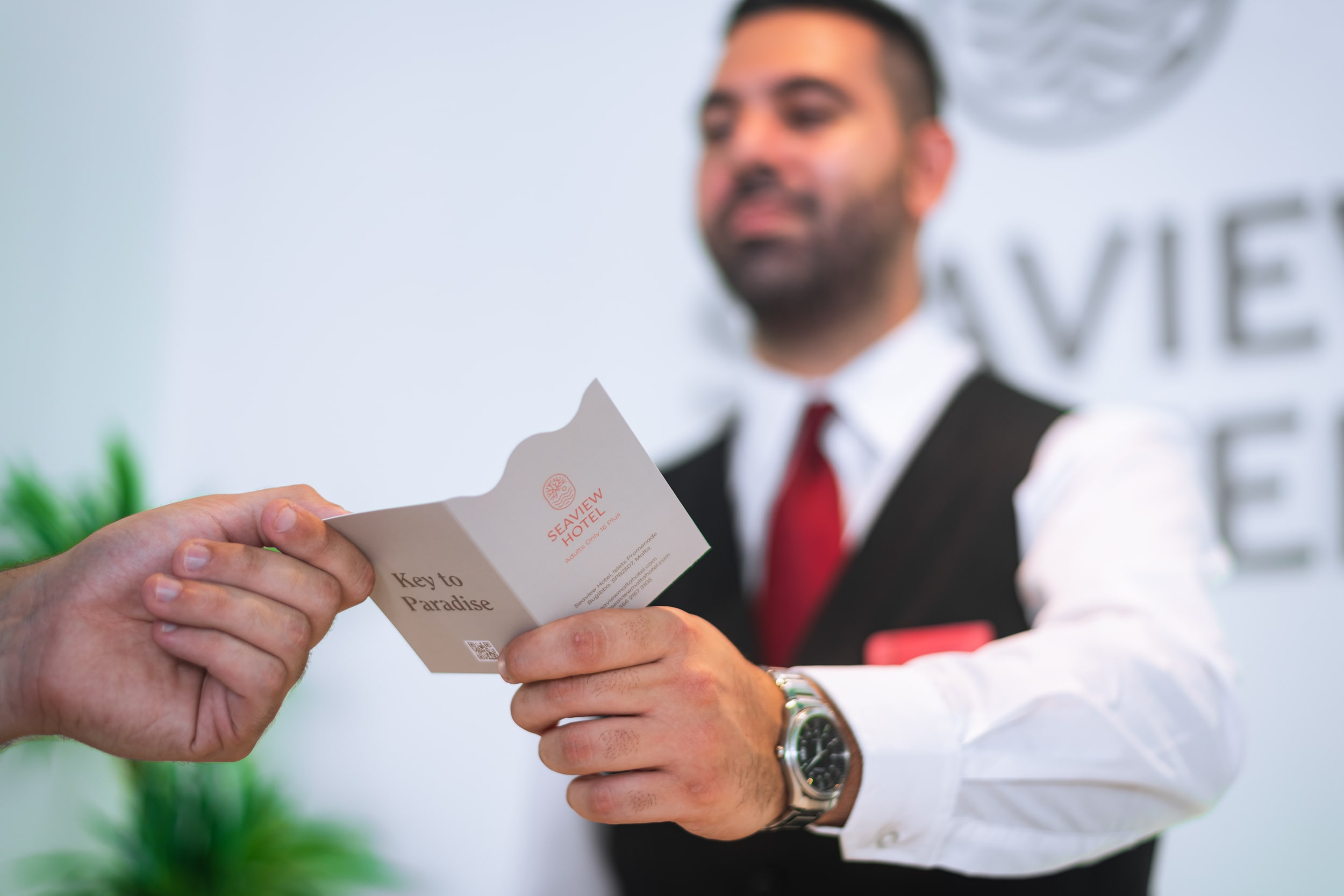 Our Mission Statement
Seaview Hotel 16+ represents value and reliability, our guests are assured of a warm welcome and personal hospitality during their stay. We are committed to providing value along with friendly helpful service to each and every individual guest. In doing so, we are a team of committed individuals who are motivated, energetic, and committed to meeting the expectations of the guest. We use and constantly introduce environmentally friendly technologies and processes in order to remain in balance with nature and also meet the needs of contemporary society. ''To provide exceptional facilities and services to every single guest in a tranquil and relaxing environment''
Our Founders
Mr Isaac Vella and Mrs Josette Vella are our Directors and the brains behind this beautiful hotel. Both Isaac and Josette studied at the catering school at the time. Isaac had his family business in the catering industry so going to catering school was a natural option. On the other hand, Josette started studying accounts, however, always had a passion for hospitality, and therefore she changed to the hospitality industry.
Josette started working at Seaview Hotel as a receptionist in 1994 and it is there that she met Isaac. They fell in love at Seaview Hotel, and since then they have walked hand in hand to grow the hotel. Josette took care more of reception and the restaurant, whereas Isaac worked more in the kitchen and bar. Isaac always had a passion for bars, and he also won a bars competition with the drink he invented Viva Maria, in Yugoslavia at the tender age of 18.
Mr and Mrs Vella always had a passion for the business, and wanted to keep the legacy from Isaac's parents, so it was a no brainer that when the hotel was demolished in 2016, it would re-open as a hotel. They want to make Seaview Hotel a home away from home for both guests and staff.