Our Pearl Hall is the ideal space for your private event. Whether you are looking for space for your company conference, a corporate meeting, reception or wedding venue our Pearl Hall can cater for all your needs. The room boasts natural day light, with a back yard ideal for a quick break. The Pearl Hall also offers the latest technology when it comes to audio visual systems. Its location on the ground floor of the hotel makes it also easily accessible for all guests. The Pearl Hall can accommodate a variety of layouts and setups and it has a maximum capacity of 140 guests.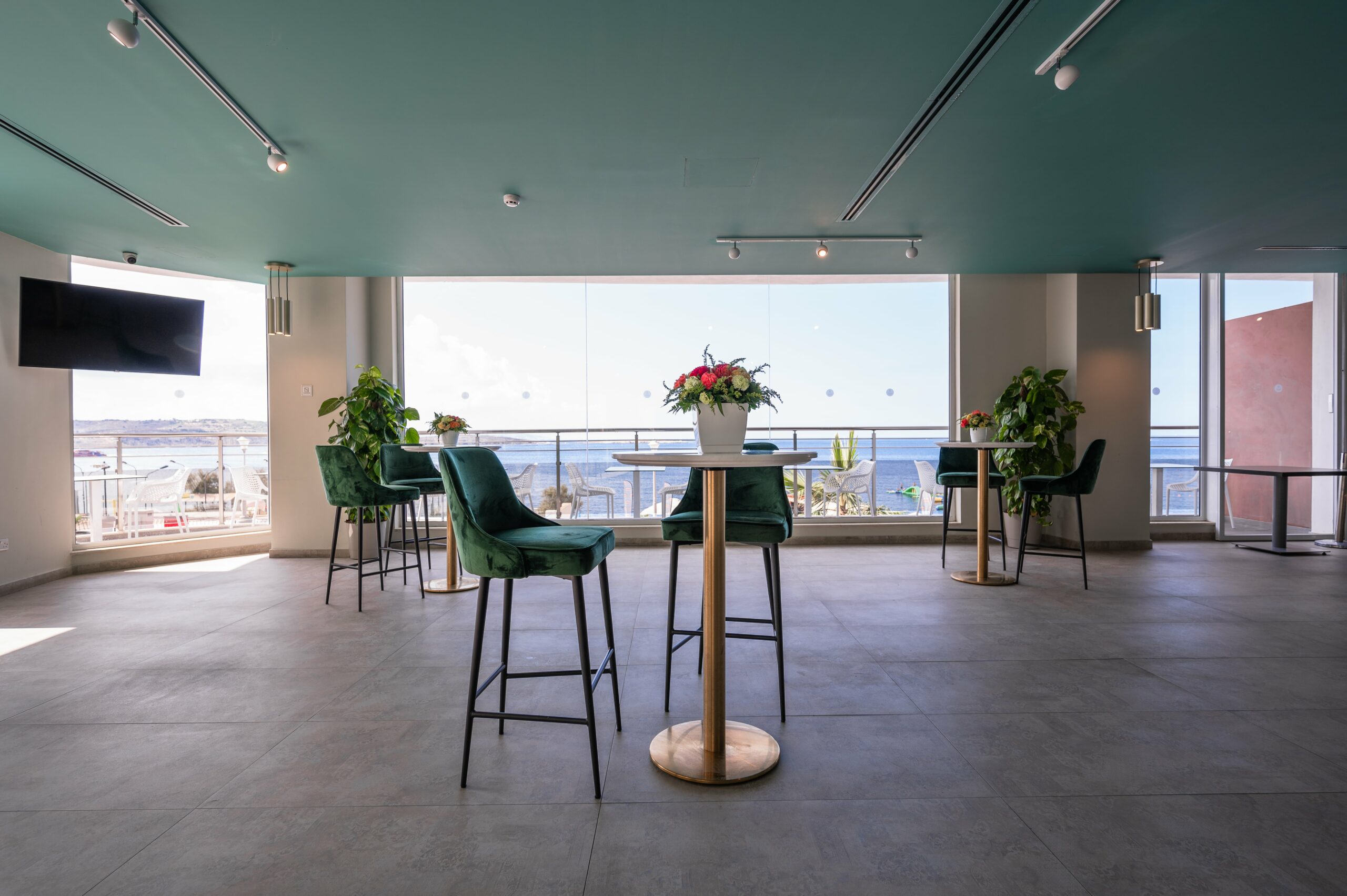 Private Events
Whether you are hosting a small gathering with your friends, or a large corporate function, our hotel offers you a selection of venues which will surely meet your needs. From our Pearl Hall which offers a more formal setting, to the Sunset Bar and Reef Restaurant with stunning views, or our upper deck which makes a perfect backdrop to any event. Our team ensures that you are taken care of from your very first call or email, till after the event. We will work hand in hand to make sure that your event is a success. From attentive service to decadent food items, we can assure you that you are in good hands.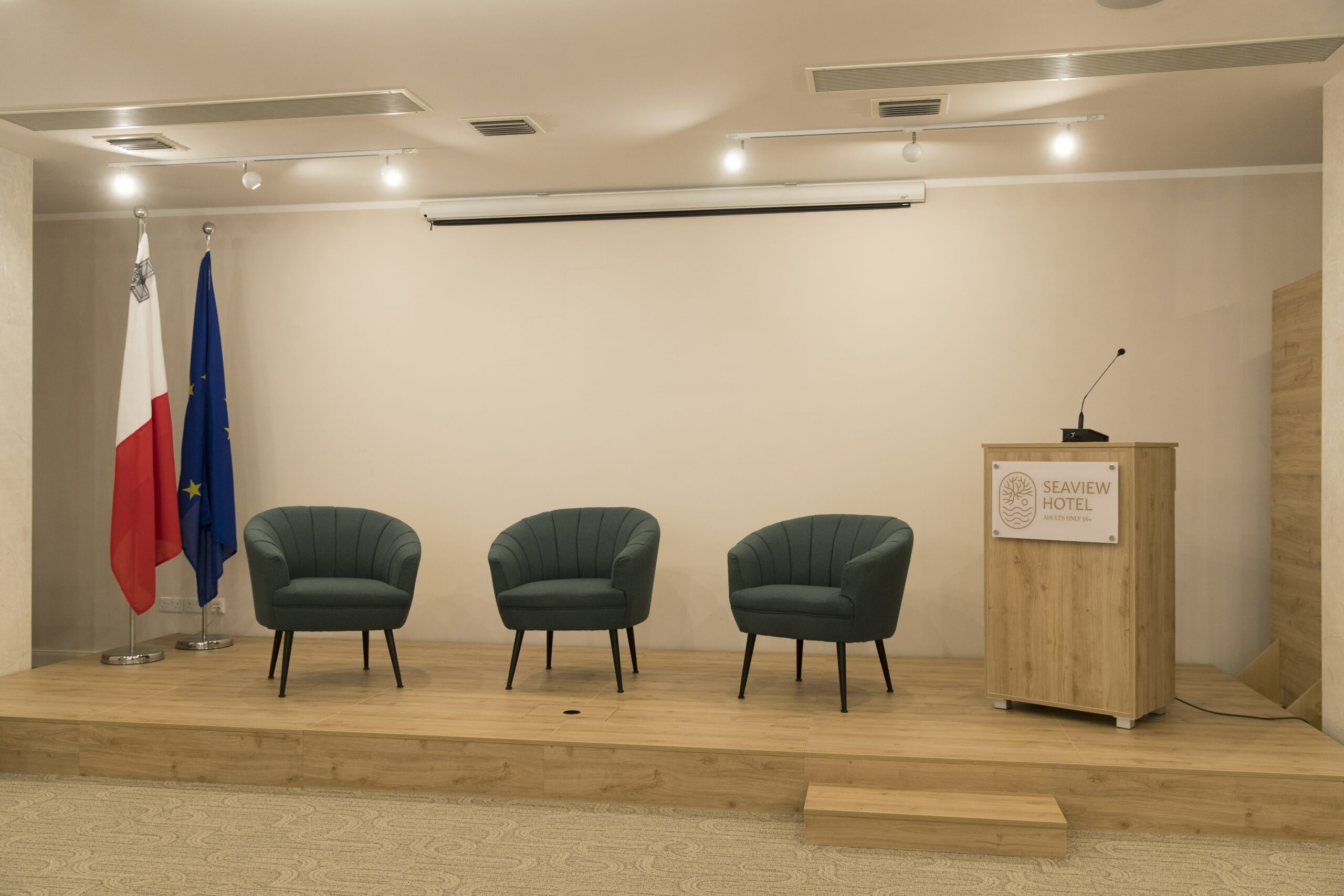 Conferences & Banquets
We know that planning your company conference is not an easy feat, which is why our experienced team is here to make it easier for you. We can turn around any place you have in mind and are able to cater for different setups to attend to your needs. We offer a large selection of coffee breaks, work lunch options and finger food items all of which can be tailor made to meet your requirements.
Our Pearl Hall is fully air conditioned, has natural daylight, equipped with a satellite kitchen, and has the latest technology when it comes to audio visual systems. We also have a team available to assist you should you have any technical needs during your event.
Allow us to plan your event; contact us on 21573105 or on operations@seaviewmaltahotel.com with more information about your event and we will be ready to help.